Second Class: Simon Christmas Campaign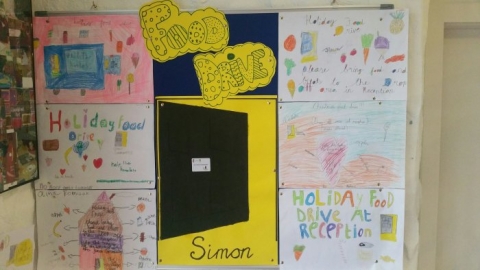 The students in second class had a recent visit from Geraldine Clancy who works with the charity " Simon" . Geraldine spoke to the class about the work that Simon do in the Limerick area. They provide housing for many people who find themselves homeless, they deliver meals to people in need and give food hampers to people who need help.
We were all shocked to hear that there are over three hundred children directly affected by homelessness in Limerick.Second class have decided to act as Simon ambassadors in school.They have made posters and told other classes about the important work that Simon does. They are also in charge of a school campaign which aims to help people in need. You can help the second class Simon campaign by donating the following items:
non -perishable foods for example tinned/ dried foods
chocolate treats/ bars/ selection boxes
new toys
If you would like to learn more about Simon and how you can help. Click on the link below.