Limerick Schools Cross Country 2016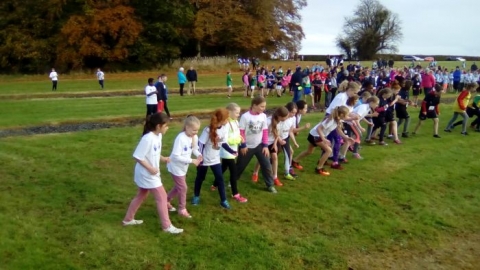 The Limerick Schools Cross Country took place in the Limerick Race Course in Patrickswell. Schools from all across Limerick City and County were represented and over 800 students took part. Our school had 41 students competing and they did very well. The course was tough with hills and slippy conditions. The weather made it even more challenging.
All our athletes put in great performances. It took determination to run in these conditions, all the training you did paid off. Well done to Ellen who won bronze.
Thanks to all the staff and parents who helped out on the day. We are looking forward to next year already!