School Garden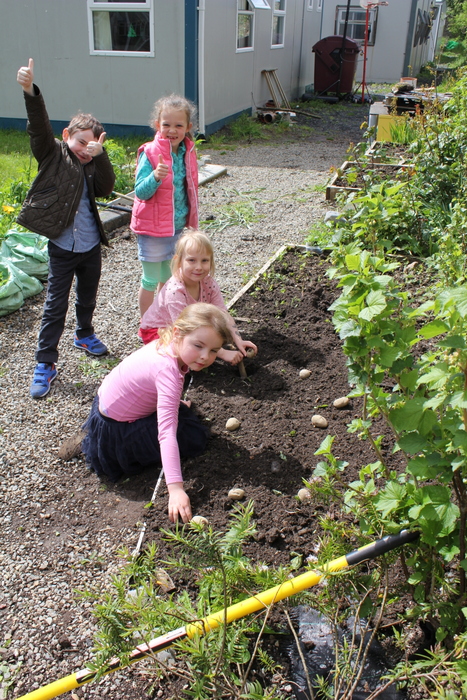 Now that the Summer has arrived there is great activity in the school garden.  The children have been busy planting fruit and vegetables.
On Tuesday senior Infants planted lettuce, beans and potatoes.  We know slugs and snails love young plants so to stop them from eating our plants we have put lava rock around them.  Lava rock is not harmful to slugs but it is rough in texture and slugs hate crawling over it as it could hurt their soft bodies.  Hopefully this will keep our young plants safe from the slugs.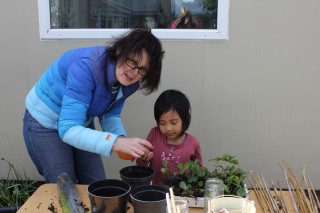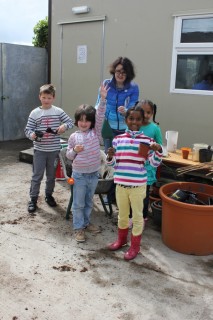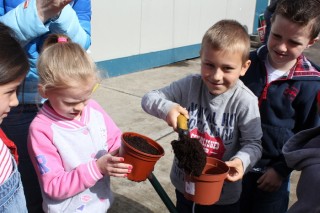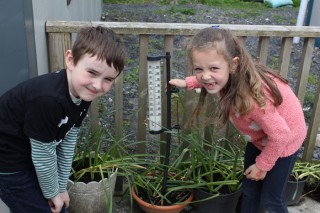 A big thank you to Peter for Maria's Junior and Senior Infant strawberry towers for the outside of their classrooms.  We had a great fun filling the towers with compost and filling the strawberry plants.  We look forward to eating the juicy strawberries in a few weeks.