New School Up-date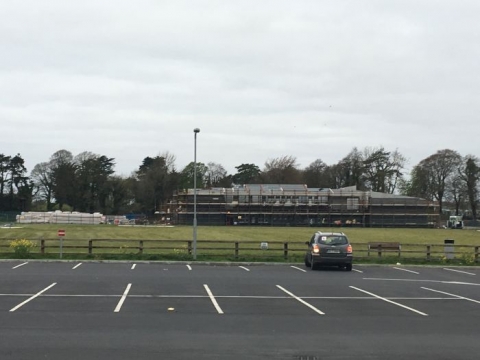 Our new school is flying up, the contractors are at the roofing stage at the moment and the Department of Education tell us that the expected handover date is late July. We will keep you posted on any changes and developments.
The school nearest to the road is Gaelscoil Raithin, our school is the one furthest away from the road.
As both schools presently start at 8:30 and will not be allowed to start at the same time, we both agreed to move start times by 10 minutes. This was done by lottery and our start time for the 2017-2018 school year is 8:40, with infant home time at 1:20 and allothers at 2:20.
We will be holding an information evening in May and this will be confirmed after the Easter Break.