Junior Infant Visiting Chef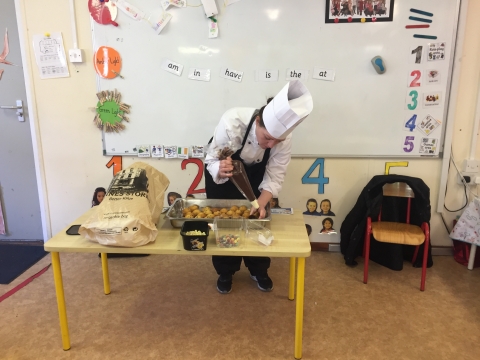 Rachel's Junior Infants had a very special visitor on Tuesday; a chef!
Our chef kindly came from the Cornstore in Limerick and her name was Caroline. She showed us how to put icing on muffins with an piping bag. We were even allowed to decorate our own muffins. They were delicious! Messy, happy faces!