Rachel's class learn about Ducks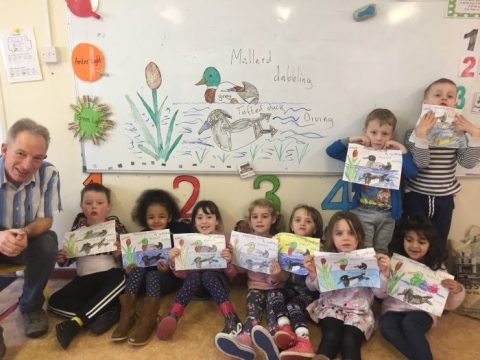 Wednesday, March 8th 2017- Today we had a visit from Geoff Hunt who came to teach us about two different types of duck that we've seen in ponds.
The first type of duck Geoff told us about was the Mallard duck. Mallard ducks are the only type of duck that quack! Every other duck whistles.
The second type of duck we were told about was the Tufted Duck, which has a tuft of feathers at the back of its head.
We had lots of fun with Geoff taking part in art activities, singing songs, and playing with Mallard, Tufted duck and duckling teddies.