April newsletter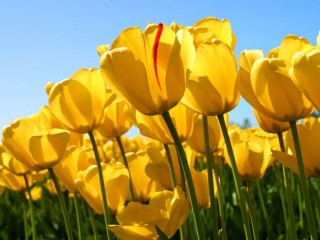 April  Newsletter. 7/04/14
As usual when I start to do a newsletter I am surprised at how much news there is to share with all of you –
Thank you to the Parents Association who are putting so much work into organising our

Spring Raffle –

we would hope that all of you will support this raffle – there are fantastic prizes.-  All monies raised will go to buy materials and books for your children .Raffle will be held on Thursday and winners notified before the holidays.

 Safety:

A number of parents have brought it to the school's attention about parking and driving in the car park- Please drive slowly and with care as you  approach the school – our children are our most precious asset .
Basketball continues with the younger classes – thank you David.
Easter holidays begin on Friday and school will close at 12 -  school re-opens  on Monday the 28th We hope you all have a wonderful holiday and safe travelling to any of you who are lucky enough to be going abroad.
Maria  Paula and Yvonne are taking part in the Primary Science Awards.The children have been looking our for Signs of Spring in Nature.  They are also in the process of creating a 'bug hotel' – this shouldencourage  mini-beasts to visit the school garden.
Siobhan's class are going to Dublin Zoo on Thursday as part of the 'Dissolving Boundaries' project – they will be meeting up pupils and teachers from their partner schools.- this is a great project which not only allows children to meet new children but also expands their I.T.  skills .
Thank you so much to   those of you who have volunteered to help in classes for shared reading , art and craft etc.
Library and reading :In this age of computers, ipads, Xboxes etc  It may sound old fashioned but for young children ( and adults)  the best way to improve at reading is to read .The Library is free to join and it is something which I cannot recommend highly enough .
 Punctuality : School starts at 8.30 and finishes at either 1.10 or 2.10 .We would ask that parents show good  practice  by dropping and collecting children on time .
The   Board of Management  publish an agreed report after each of our meetings – this is available on the notice board outside Reception .
We wish Áine well as she begins her Maternity Leave and are delighted to have Noreen joining us again.
We will have two Junior Infant classes in September.
Junior Infant vaccinations will take place on the 19th/20th May.
Finally could I ask that all of you look at our new web site.
www.limerickeducatetogether.com
The website will be updated on a regular basis so that you are kept informed of all happenings in the school. The website also includes links to educational   websites which you might like to access. The next newsletter will be available from 29th May – on line!
National Spring Clean 1st-30th April.
As part of National Spring Clean 2014 the children will be doing a litter pick in the school, the car park and the avenue up to the school. We are   also encouraging them to organise a clean- up with their friends in the locality during the month of April. The success of National Spring Clean depends on people getting involved. Please support the initiative. For more information log onto www.nationalspringclean.org
Plant Sale 2014
We will be holding our annual plant sale in June. It was a great success last year in terms of involvement from the children and it also raised much needed funds for the school.
This year I am looking for parents to help out in with the event. We need help
with the planting in early May
watering of plants  and
selling on the day.
If you have are interested in helping please let me know. Also, I am starting to gather seeds, pots and compost. If you have any of these things at home and have no use for them please donate. It will reduce our costs.
Many thanks, Yvonne